Marcy Chevali
(Late Fall 2019)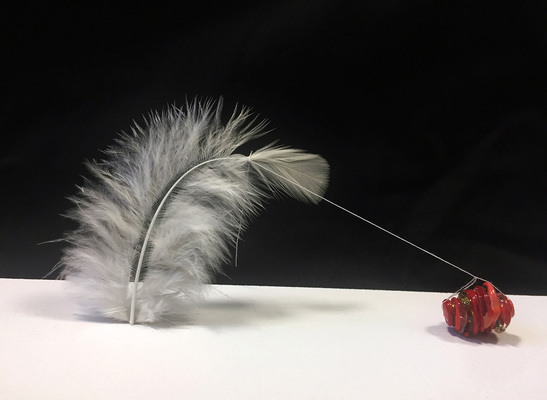 In the attic, I will expose a collection of ordinary, everyday objects in conversation with specific and accidental handmade objects.

They are made from feathers, stones, seashells, yarn, faux fur, wire and glass.

These assemblages are iterations of obscured thoughts.

They are not clear in meaning or intent but shrouded, half-formed, waiting.

They have been tucked away in the attic to make room for more sensical things to occupy the everyday living space.

I think of this a place for gestures of hope.

~ Marcy Chevali, October 2019
.
(photo courtesy of the subject)
.
.
.
.
.
Bert Antonio
and
Curt Ikens
(Winter 2020)