***scroll down for installation photos***
Asha Ganpat
Remote Viewing
A site-specific installation of metaphysical circumstance and supernatural self-determination devised through sound, vibration, and oscillation.
April 29th - July 2nd, 2017
Opening: Sat, April 29th, 2-7pm
Artist talk and potluck: Sat, June 10th, 4pm
Link to essay by Dodo Dayao
(
Link to the artist talk
moderated by
Jason M. Stewart
)
In her upcoming installation,
Remote Viewing
, artist Asha Ganpat transforms a raw attic space in Montclair, NJ into a place that conjures ideas of mysticism, ritual, and tradition. Ganpat states, "I am curious to see if some sense of human ritual universality can be appreciated." The installation references topics of religion, the metaphysical, and the supernatural in a way that questions the notions of these practices. However, rather than denying or asserting one over another, they stand as amalgamations of ritual.
Throughout the installation, Ganpat complicates modern technologies by combining low-tech renderings with high-tech ideas. This includes analog GIFs, microphone trees, and manually carved photographs that reference Kirlian Photography – a type of electrically charged photographic process believed to depict the aura of its subject.
As one navigates the space, the movement of air from passing bodies causes trees to sway and produce sound. These trees, titled
Forest (2017)
, activate the viewer while also referencing the relationship between the artwork and the building itself, something Ganpat does through the use of rain gutters to form the trees. Her piece,
Office of Requests and Petitions (2017)
, is an idyllic altar consisting of an unassuming block of wood, meticulously sanded, oiled, and full of holes, accompanied by a dish of nails. Again, the nails are referencing the nails protruding through the roof of the actual building. The artist does not provide instructions, purposefully leaving the piece open to any connections the viewer might make. However, like much of her work,
Office of Requests and Petitions
feels undoubtedly connected to ritual – like the lighting of candles at the rear of a church, the burning of sage, or praying over the recently deceased.
Asha Ganpat has used the attic not only for its physical space but also for the
idea
of what an attic is: a place in which we "store forgotten things", a place where we hide our past, and a place filled with the childhood magic of exploration, secrecy, and games of pretend on a rainy day. There is a playfulness that Ganpat typically brings to her work and this exhibit is no different. It is a playfulness that evokes a childlike mystery that is respectful to the subjects of ritual and belief but filled with a genuine curiosity and investigation of them.
In a sense, Ganpat emphasizes the beautiful fallibility of the human condition and our attempts to understand or achieve that which is seemingly impossible to understand or achieve.
~~~
Installation shots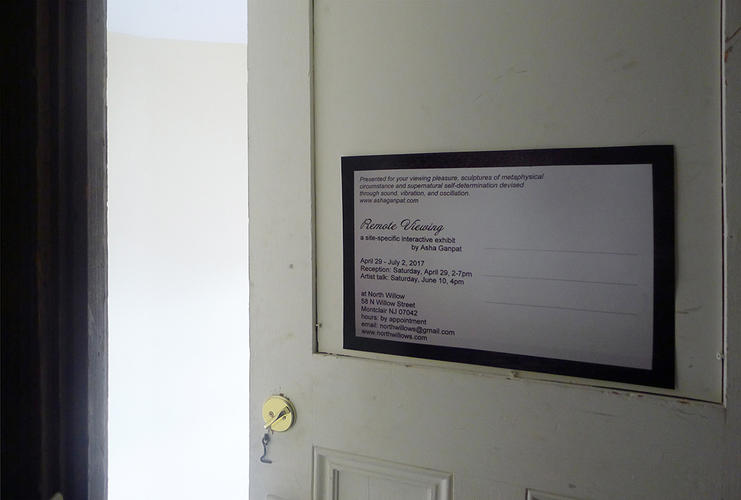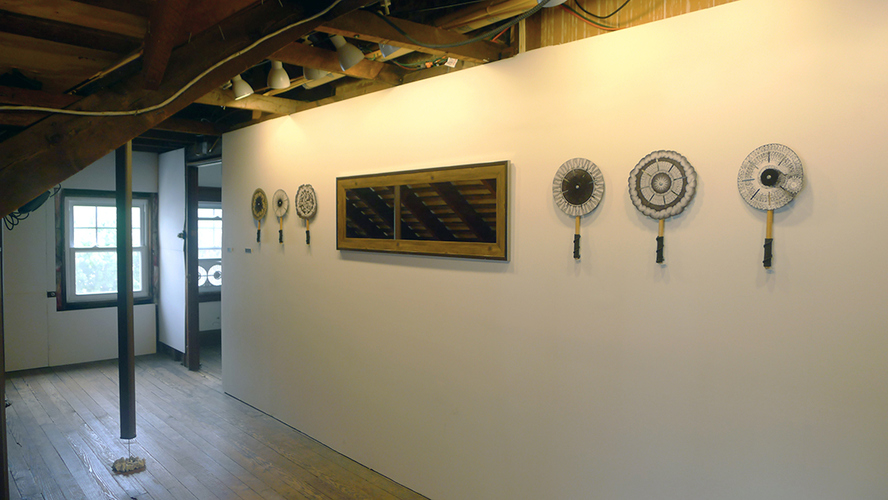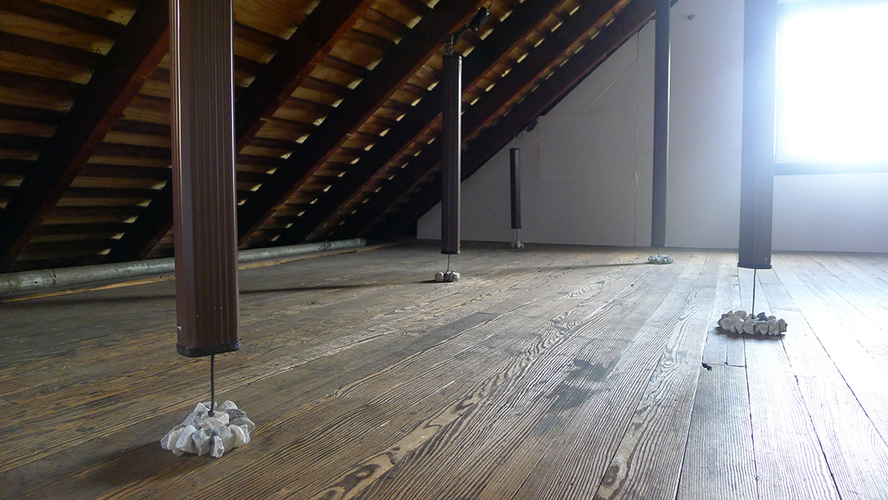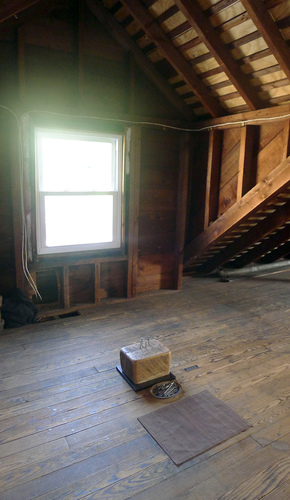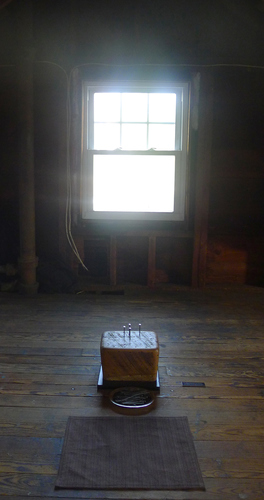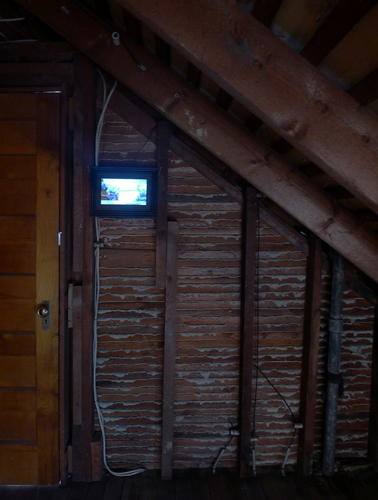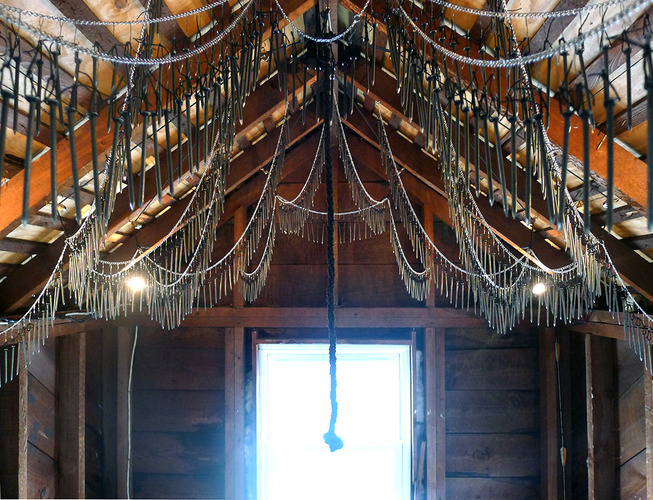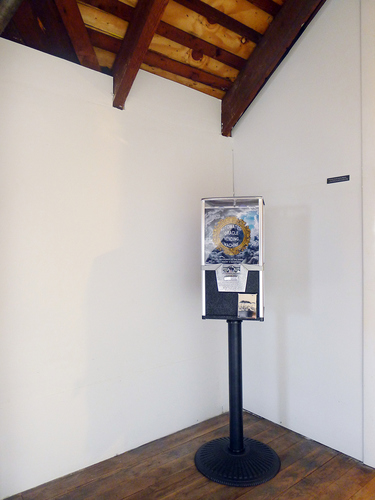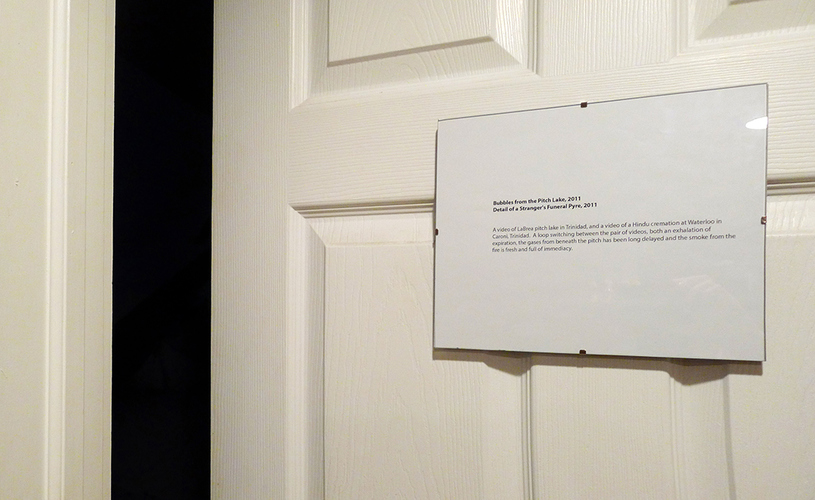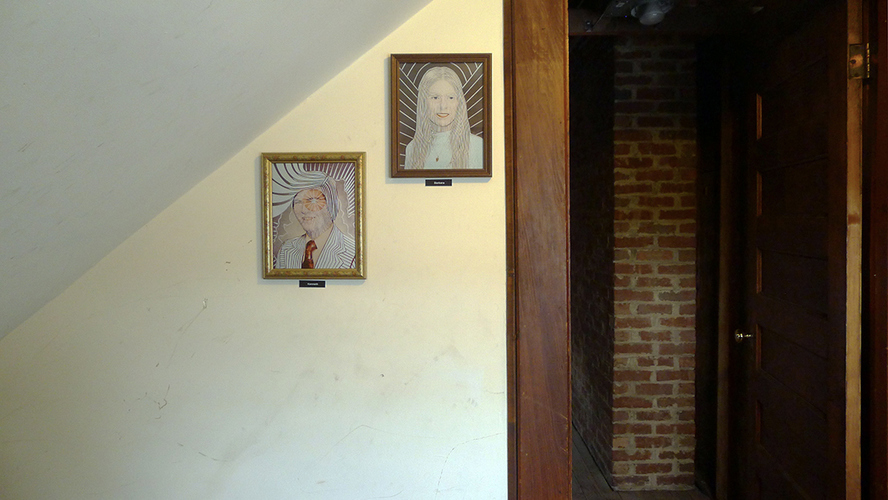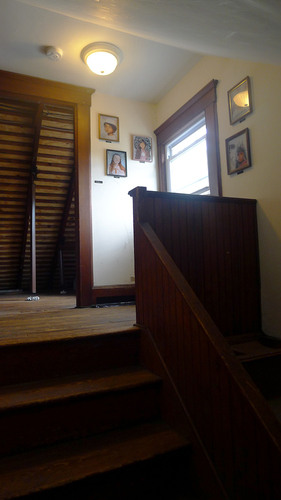 Photos from the
opening reception
posted in our Facebook page